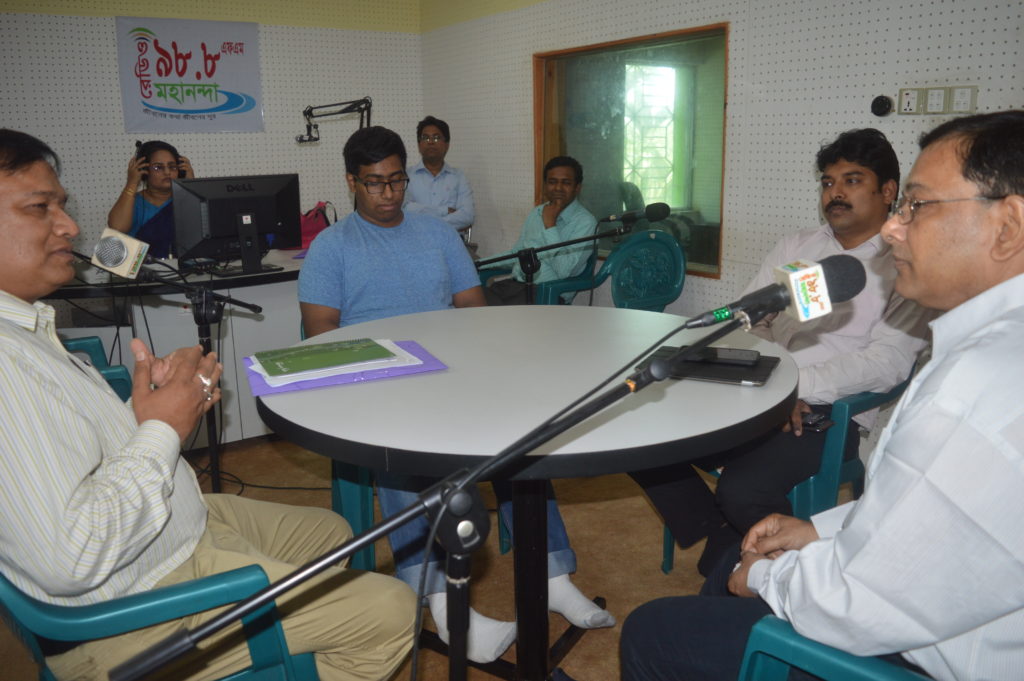 Proyas Manobik Unnayan Society has started the Community Radio in Chapainawabganj district in April 2010 named as Radio Mahananda, FM 98.8. It is covering 17 nautical kilometers covering five Upazillas of the district, 2 Upazillas of Rajshahi district and part of one Upazilla of Naogaon district.
The role of Radio Mahananda in implementation of right to information and participation of the grassroots people in the development is greatly acknowledged. It is free from any political bias and a non-profit instrument being operated for the people and by the people of its covering areas. It operates from 3 pm to 1 am (11 hours on air) every day. The programs are designed considering the suitability of the listeners availability and free time.
Despite many limitations, the bonding between the community people and local-level Radio Mahananda station is getting strengthened day by day. Radio Mahananda has now close to grassroots people through which they have access to information on education, livelihood, agriculture, health and prevention of early marriage. Relevant and important information from government side is also reaching to the grassroot people through this radio. Radio Mahananda contributes engaging people to protect the vulnerable youths and children who are in threat of being dragged towards extremism and unsafe migration through its regular programs, talk-shows etc. This radio is also very popular as it is transmitting local news and also cultural event using folk media in local dialect (like Gambhira). In 2017, Radio Mahananda was awarded the Meena Award" (2nd prize), "Community Radio Right to Information-2017" and "Investigative News Award" for its excellent contribution to the community.