Proyas Folk Theater Institute (PFTI)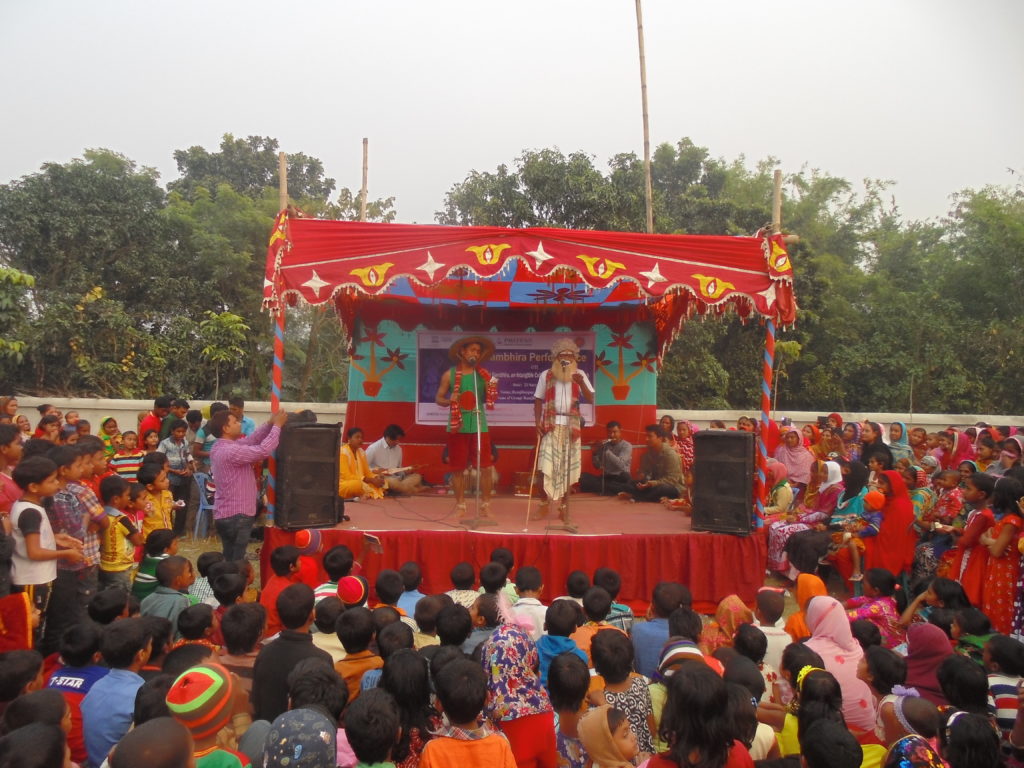 Proyas Folk Theater Institute (PFTI) is an innovative initiative by Proyas for conservation of local folk cultures and utilizes those for social development of the community since September 2017. It is continuously researching on the varieties folk cultures of Bangladesh. As the folklore cultures are cemented with the lives of the people of this country for thousand years, various researches and experts proved that the social development/awareness messages can be disseminated most effectively.
The purpose of Proyas Folk Theatre Institute (PFTI) is to ensure community awareness on "Right to Information" for creating an aware society by conservation and utilization of folk cultures, more specifically folk songs and theatre. The main objectives of PFTI are;
Conservation of cultural heritage;
Strengthening the capacity of folk music/theatre activists with necessary supports;
Utilize folk theatre as a media for social education and development;
Explore and introduce folk theatre/culture nationally and internationally.